Orioles changed pitchers, so that bet is void.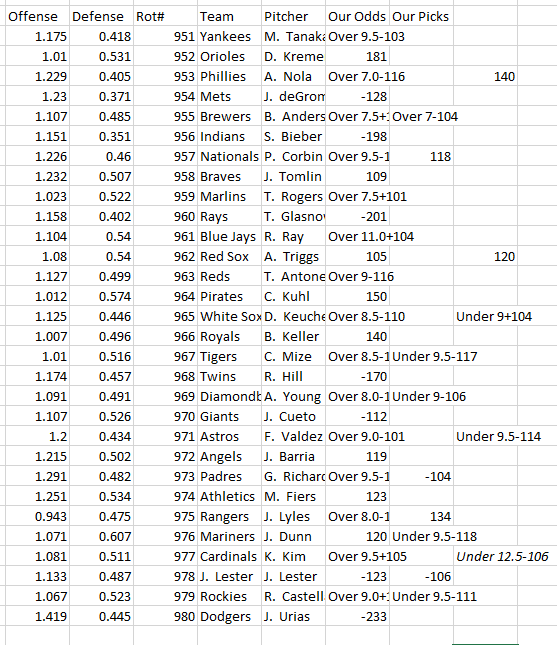 Our only new bet is 978 Cubs (Lester) -106. The total would concern us anywhere but Wrigley, but here it's almost a normal thing.
PASSING: 977/978 Cardinals/Cubs Under 12.5-106. That's a huge number, but the reason has to be the wind. We don't know how to quantify the wind, so we have no idea if this is too high or not. We do know that 9.5 is not the right line. One it's same day, Cubs home game totals are not something the program wants to touch, period.
Overall record: 30-23, +11.6 units, average -0.7 cents movement. Worth noting that our movement on games with large favorites has been very poor.