Aikido Sports 10/1
Better late than never
My internet went down all morning and just came back up now. That caused us to miss the first game, so sorry about that. Luckily we wouldn't have done anything anyway.
Yesterday we went 2-3 to start the playoffs. Our line movement did look good, alas we probably won't get that benefit today given the late hour. We have four plays today.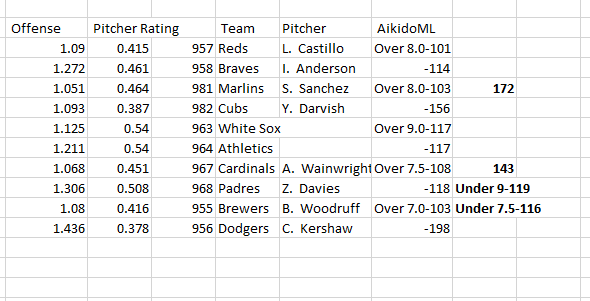 Somehow my source still doesn't know either pitcher in the Oakland game, so we'll skip that one. We like the Cubs over in theory, but that's a Cubs game on game day, so we assume the difference is weather related.